7 reasons to choose a single story home for retirement
If you're weighing up the best type of home for your retirement, a low set home offers you a wide range of benefits. And it's not just the lack of stairs. There are many more reasons to consider a move from two levels to one.
Even though a larger family home was perfect when raising a family, once you've retired it can feel like there's just too much space for you and your partner. That's when a fresh start in a smaller home can be so valuable.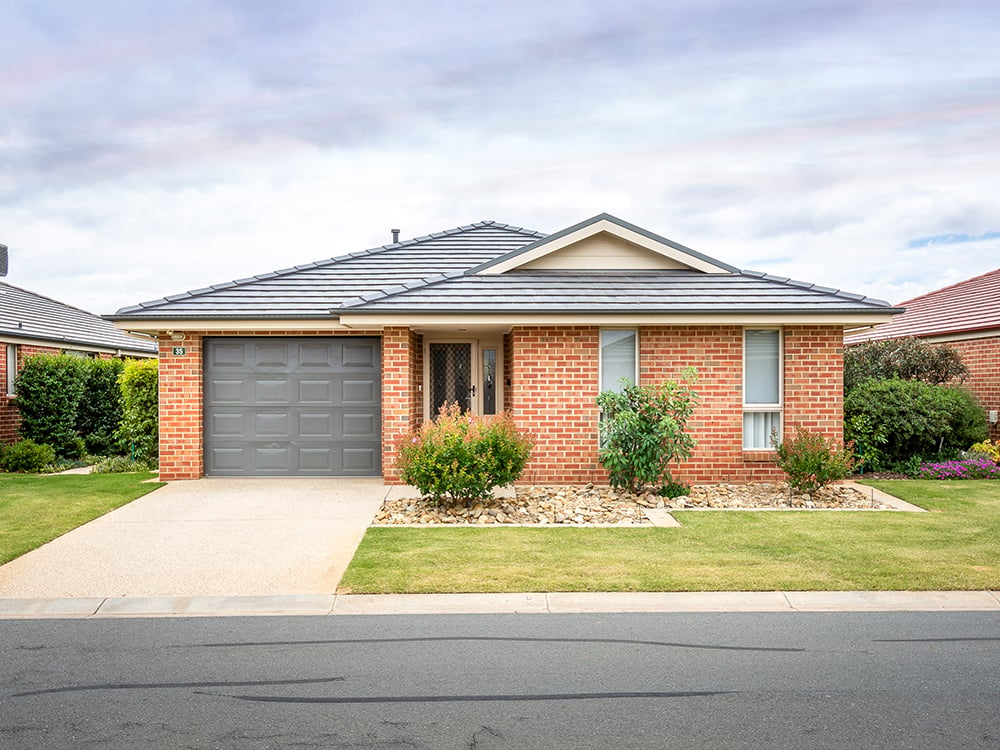 It's not like a low-set home means settling for something that doesn't suit. Rather, it's about choosing a home that works best for you, both now and in the years ahead.
In this news post we take a look at all the reasons why a single story home can be the ideal choice for your retirement lifestyle.
1) A single storey home is cheaper to run
Let's start with one of the most compelling advantages of a single storey home: it's simply easier on your hip pocket! Because two storey homes have a larger area to heat and cool, you'll find that your air conditioner has to work harder to regulate the temperature – and cost you more.
Since it's much easier to maintain a constant temperature in a single storey home, you'll find your electricity bill should be lower all year.
Another cost implication of staying in your current two storey home is the cost of renovations if you find yourself less mobile in future. Costs certainly add up when you're installing ramps, converting downstairs to a granny flat, or perhaps putting in a stair lift to make your double storey house more "age-friendly".
2) Low set homes are easier to maintain
Sometimes, it can feel like maintaining a high-set home is a full time job – even when you're already retired! There is always something to clean, repair, or maintain – whether you DIY or pay for help.
And when you stop and think about it, high-set homes do have a lot more windows to clean, gutters that are harder to reach, and higher ceilings that are more difficult to clear of cobwebs.
A single storey home is just that bit easier to look after, which means you'll have more time to enjoy your lifestyle now you've retired.
3) Low-set homes can be easier to keep an eye on
Knowing that your front and back doors are visible and easy for you to access within a few paces gives you great peace-of-mind. You can quickly respond to visitors and parcel deliveries – and any unwanted visitors won't have time to linger too long!
4) Having no internal stairs at home is simply less hazardous
Of course, as our bodies age, they don't 'bounce' like they used to... even though they may wobble a little more! Stairs can be very dangerous, even for the most sure-footed, fit and cautious. One slip or fall can mean permanent damage, disability, or worse.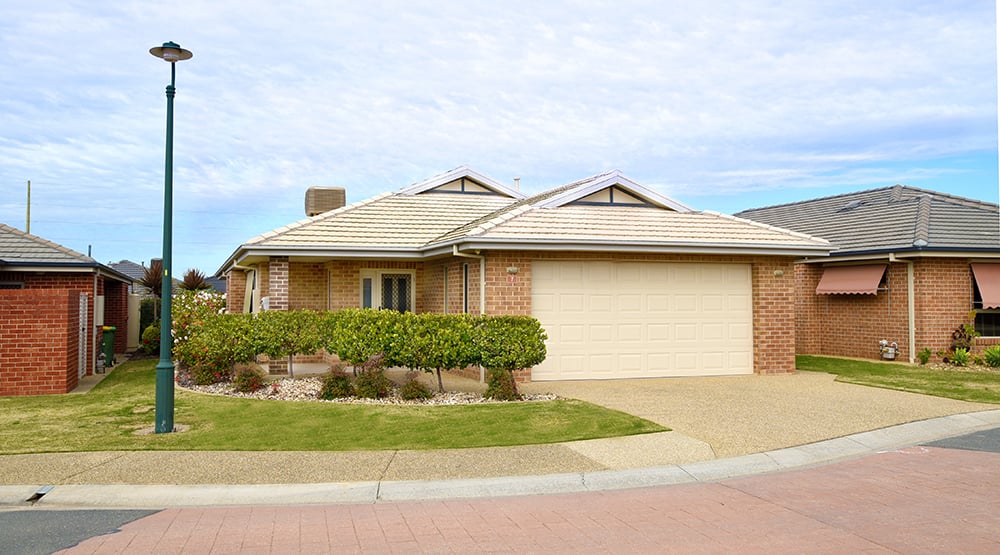 And it's not just your own safety you should think about. Stairs may prove a hazard for your young grandchildren too, so have a think about whether it would be safer all 'round to leave the stairs behind and get everyone down on ground level.
5) You can still get enough exercise living in a low set home
You've probably heard the argument that living in a two storey home with stairs helps keep retirees fit. That may be the case when you're already fit… but as we've seen above, stairs can certainly be hazardous. Slips and falls can bring serious injury that can hamper your active lifestyle.
Your home should be a safe place to live in and enjoy, not a form of exercise! You can always trade the stairs for going out for a walk or bike ride, joining the gym, or finding other activities to keep you fit.
6) A single storey home is easier to move about in
If you've been used to living in a two storey home, you'll find it's much easier having everything just a few steps away. The beauty is there's no more having to 'plan' your trips up and down the stairs to have a shower, do the washing, take a nap, or check the stove.
You may not want to, but think ahead to the possibility of hip replacements, knee replacements, back problems or others issues that plague people in their older years. You may be able to fly up and down your stairs now, but you're just one operation away from being laid up downstairs while you recover. That could prove a major inconvenience not only for you, but for those caring for you.
7) Low-set houses can feel more 'homely'
There's some sort of comfort that comes with not being too far from anything, especially as you get older or find yourself living alone. It can be quite disconcerting if you're asleep upstairs and you hear movement downstairs – even if it's only a tree tapping against a window. You want to feel happy, safe and relaxed in your own home, and a smaller home can provide that sense of contentment.
Find out how to choose your ideal home for retirement
Whether to keep your two storey home in the suburbs, or downsize into a more convenient, affordable and safe single level home is just one of the decisions you'll be faced with in retirement. The great news is that there are so many living options on offer!
The Kensington Gardens team have put together a little brochure – The Best Retirement House Design Features – to help you in that process. They're our top 12 tips for what to look for in your home for retirement so you can enjoy the lifestyle that really suits you.
To see Kensington Gardens for yourself, arrange your personal tour by calling us today or get in touch online to book a time.