Try these entertaining ideas for staying socially active in retirement
Retirement is a time of change, and that includes the way your social life may evolve once you've stopped work. To stay socially active and avoid becoming isolated, it's a good idea to look for ways to maintain your social circles or form new ones as you step into retirement.
Being socially active and engaged in your community keeps you both mentally and physically healthy and you'll feel happier and more supported.
With a lot more free time on your hands, you're in a great place to indulge your passion for travel, devote some serious time to that hobby you've always wanted to pursue, become a volunteer, or perhaps return to study. As an added bonus, all these activities will provide you with many opportunities to make new friends while staying connected with your old ones.
Here's how to take advantage of your retirement years and enjoy an active and fulfilling social life.

Start building your social life before you retire
If you've spent the last 40 or 50 years interacting with customers, clients and colleagues every day, it's easy to get caught off guard when the social invitations start to drop away (or even dry up) once you leave the workplace.
If you socialise on a regular basis before you retire, you're more likely to maintain those relationships when you move into retirement. So start looking at ways to develop your social life outside the workplace before you retire.
You don't have to take on a whole new range of activities, or go out of your way to make new friends. Just take the time to make sure you have a 'social safety net' in place. There are plenty of ideas below.
Go exploring with group travel
Travelling with a group can bring you many benefits:
It's more affordable thanks to group discounts

All the planning is done for you

There's no need to worry about driving

Hosted tours mean you are looked after from start to finish

You can often book an extension to do your own side trip if you like

You get to share the experience with new friends!
If you're living in a retirement estate, you may find shorter tours on offer through the activities department. You might also find tours hosted by local interest groups such as garden, photography, craft or music clubs. It's always a bonus to travel with people who have a similar interest.
Put your hand up to volunteer
There are volunteer opportunities galore for seniors who are willing to lend a hand. Find out what's available in your local community by visiting your community or neighbourhood centre, your local library or tourist information centre.
You can also search online at websites like Seek Volunteer or Volunteering Australia who list volunteer positions. You may be surprised to discover some of the truly interesting projects available for volunteers.
Volunteering will get you out of the house and also give you the satisfaction of knowing you're contributing to a good cause. Along the way you'll meet new friends and may even find a new sense of purpose and fulfilment.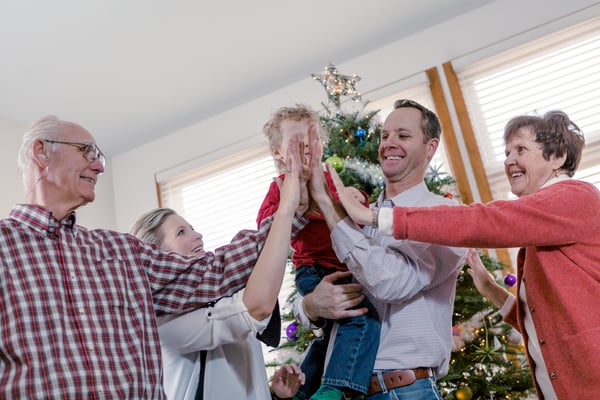 Keep yourself active & healthy
Most retirement villages and retirement living estates cater for active retirees with a host of facilities and activities on offer. You'll usually find a pool, gymnasium and activities room for starters. Some have a full calendar of events that may include yoga, tai chi, stretch classes or aerobics.
Around your estate there may be paths and bikeways that are ideal for walking, jogging or cycling, and you might even find a group to keep you company while you get a little mild exercise.
Outside of your retirement estate you can join local sporting or fitness clubs, or sign up for classes such as golf, tennis, bowls or masters clubs such as swimming.
Join a special interest group
Wherever there are enough people with a common interest, you'll find a group of some sort. It may be an informal gathering of cheesemakers or a more formal meeting of wood turners. What better way to meet people and expand your social circle that by spending time doing an activity you enjoy?
You can find out what's available in your area with a quick online search, or you can pop in to some of the local community facilities and see what's available. You might have a special interest that you've been putting off for years, or perhaps a hobby you loved before you had no time. Now you have the time again!
You'll find your retirement estate will also host regular activities to keep you occupied and people to keep you company. If there's something you'd like to do that's not on the agenda, why not suggest it? If enough people are interested, hey presto – there's your group!
Don't wait for friends and family to come to you!
Your family becomes increasingly important as you age. If you live close by and have a great relationship, then you're very fortunate. Often they (or you) move away, making it more difficult to catch up in person.
Building, growing, or perhaps repairing relationships with your family members can help you to avoid isolation in your retirement years. If you'd like more regular contact with your friends and family, make the effort to visit them.
Spend quality time with your grandchildren too. You can each learn so much from the other, and the joy you feel by simply being around their youthful energy is immeasurable.

Get socially connected online
Social media platforms such as Facebook are not a replacement for human contact, but they can certainly provide real connection for people in retirement. If you're not already online, you'll probably find your local library or community centre may run free classes.
It's not always easy for friends and family to pick up the phone or drop by – but it's much easier for them to quickly pop online and say hi. You can also keep up-to-date with the lives of those you love through their photos and posts, without waiting for them to get in contact.
Make friends in your neighbourhood
Your greatest source of social interaction may be right next door – and that's especially true when you choose to live in a retirement estate. Sharing a community environment with people of a similar age can be enormously rewarding.
You don't have to live in each other's pockets (unless you choose to!). It's great to grow friendships over the fence, or over a cuppa. Knowing someone is just a short stroll away offers great comfort... at any age.
Fill your social calendar at Kensington Gardens Shepparton and Albury
You'll find staying socially active is much easier when you're surrounded by people of a similar age and stage of life. At Kensington Gardens Shepparton and Albury we recognise the importance of socialising. We love to see our residents create meaningful friendships and share moments, milestones and memories together.
The social calendar at our lifestyle estates is always full, so you'll have plenty of opportunities to do as much or as little as you like. Download our Free Guide: 'Ways to Improve Your Health and Longevity in Retirement' for other ways to stay happy and healthy... and make sure your retirement really is the best time of your life.
If you'd like to see Kensington Gardens for yourself, arrange your personal tour by calling us today or get in touch online to book a time to come in and visit us.