Save money and enjoy a comfortable retirement with our tips
You've worked hard to reach retirement. You don't want to spend it sweltering through a steamy Aussie summer, or shivering under a blanket and a beanie in winter!
And while you may have the luxury of air conditioning, that can cost you a small fortune if your home isn't properly insulated... and we're not just talking about the fluffy pink stuff they put in your roof!
Home insulation comes in many forms – and its job isn't simply to help your house protect you better from the elements. You may be surprised to learn it can help in so many more ways.
What is home insulation and how does it work?
Insulation forms a barrier between you and the environment by trapping pockets of air (which is quite resistant to changes in temperature). The most common fabrics used in insulation have a structure similar to wool; and sisalation paper is also a great insulator.
The most important area to insulate is the walls. You lose approximately 30 to 40% of your indoor temperature (whether it's hot or cold) through the walls. Your roof accounts for another 25%, with your windows and doors responsible for about a 25% loss, and a little through your floor... unless of course you have a big old timber home with cracks in the floorboards!
Here are five reasons why you should consider having insulation in your retirement house.
1) Insulation makes retirement living more comfortable
Let's start with the obvious one – insulation helps you better regulate the temperature of your home, without having to rely on air conditioning all year round. A well-insulated home will be cooler in summer and warmer in winter, protecting you from the excess temperatures of the season.
This will make you (and your guests) more comfortable, especially if you live in an area prone to extreme weather conditions... and that's just about everywhere in Australia!
2) You will save money on electricity costs
Insulating your home instantly makes it more energy efficient. That's great news for you as a retiree if you're looking to save dollars wherever you can.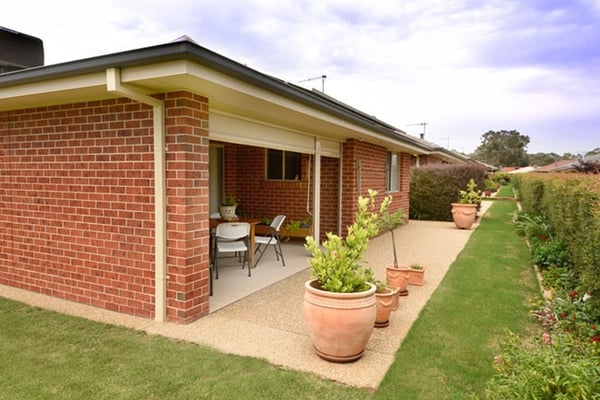 Thanks to the insulation barrier between you and the temperature outside, you will find you need to use your heating and cooling appliances much less often. That can add up to big savings on your electricity and gas bills.
How much you will save depends on many factors, such as the age and size of your house, the type of insulation used, and where it is applied. One thing's for sure though – the installation will eventually pay itself off through the energy savings you make.
3) Insulation can help keep noise levels down
Adding insulation to your home will create an effective sound barrier that's perfect for when you want some peace and quiet.
Of course, if you move into a retirement village overall noise levels should be fairly low thanks to the rules in place. However, there are still the sounds of life to contend with – the whipper snipper guy, Beryl's choir practice, and of course those early morning crows!
As well as keeping unwanted noise out, insulation helps protect your privacy by keeping your loud conversations, disco dance practice, and late night TV noises in!
4) You're likely to find it easier to sell when it's time to leave
Thanks to the benefits we've talked about, a well-insulated home is a big bonus to potential buyers when it comes time for you to sell. Insulation is one of those 'great to have' items that most home buyers appreciate as it saves them having to have it installed themselves.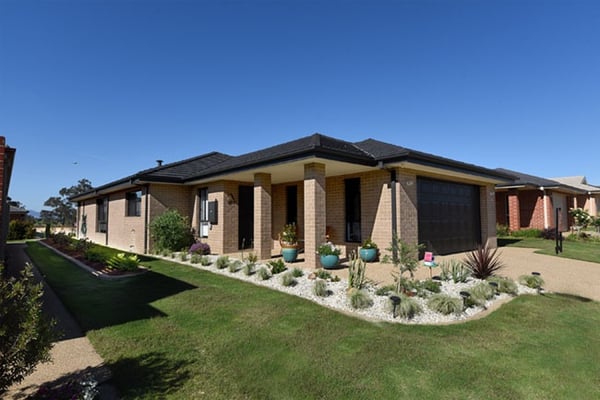 5) An insulated home helps protect you and the environment
As well as providing a barrier to heat, cold and sound, insulation helps keep environmental allergens and pollutants out of your home. If you're bothered by pollens, car fumes or dust, you may find your health improves once you can regulate your home environment by keeping more of the nasties outside.
Insulation also creates a moisture barrier, protecting you and your furniture from mould spores and all the associated health risks they can bring.
One last benefit of insulating is that you'll also be contributing to a healthier planet. By using less energy for heating and cooling, you'll reduce your carbon footprint – and give the Earth a bit of a breather.
Find out how to choose your ideal home for retirement
Whether to keep your two storey home in the suburbs, or downsize into a more convenient, affordable and safe single level home is just one of the decisions you'll be faced with in retirement. The great news is that there are so many living options on offer!
The Kensington Gardens team have put together a little brochure – The Best Retirement House Design Features – to help you in that process. They're our top 12 tips for what to look for in your home for retirement so you can enjoy the lifestyle that really suits you.
To see Kensington Gardens for yourself, arrange your personal tour by calling us today or get in touch online to book a time.